Stål Sæt Tunnel Support Stål Mining Support Machine

Placer stålet på den kolde bøjemaskine, kontakt decelerationsrullen, tryk på håndtaget, start motoroliepumpen, og skub det langsomt for at presse stålet og de tre støttekrydsere til at bøje og deformere cylinderen. For 8-15 mm / s skal du åbne hovedmotoren for at køre stålet til arbejde, og gentag operationen for at nå den ønskede position.
Forholdsregler:
1. Følg maskinens værktøjs sikre betjeningsmetoder og brug beskyttelsesbriller.
2. Rengør de øverste og nederste slibeværktøjer, inden du starter maskinen og rydder dem op.
3. Tjek for fremmedlegemer på gantryet og ryd dem op.
4. Bøjemaskinen skal justere afstanden mellem slibeværktøjerne.
5. Der opstår en unormal situation, og strømmen kontrolleres straks.
6. Sluk for strømmen, efter at operationen er fuldført.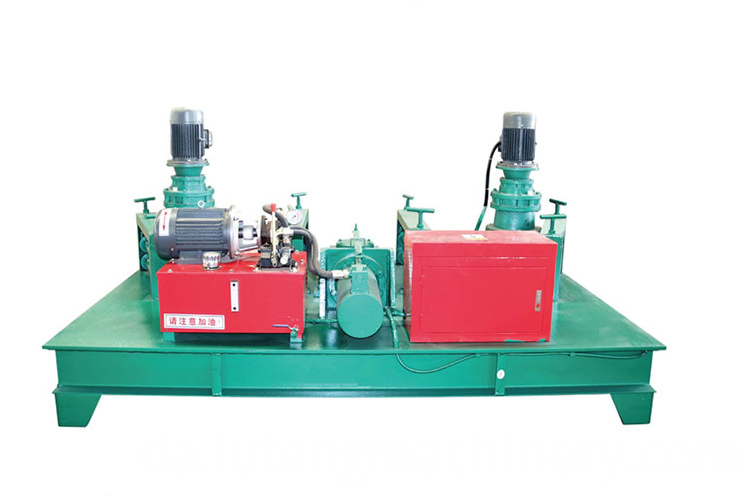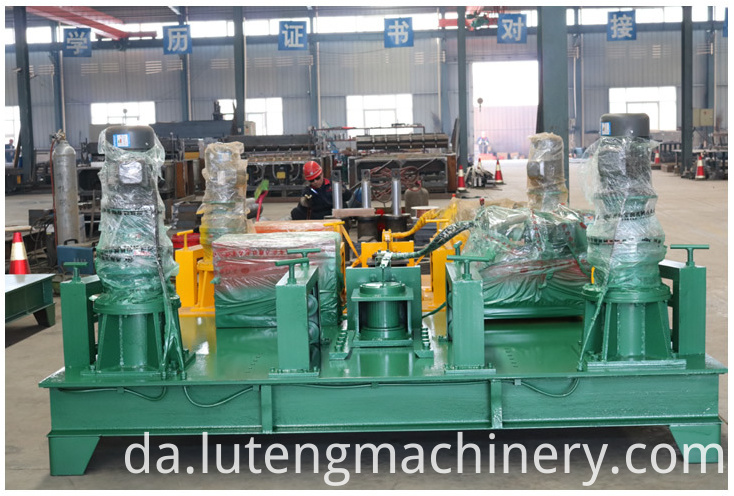 | | | |
| --- | --- | --- |
| Project | unit | parameter |
| The hydraulic system pressure | Mpa | 50.0 |
| Oil cylinder propulsion speed | Mm/s | 1-13 |
| The minimum bending radius | m | 2 |
| Driving roller speed | R/m | 9 |
| The total power | Kw | 9.9 |
| The weight | Kg | 2300 |
| Overall dimensions | m | 2.7*1.8*1.8 |
Vi har nogle andre produkter
CNC Steel Bar Stirrup Bender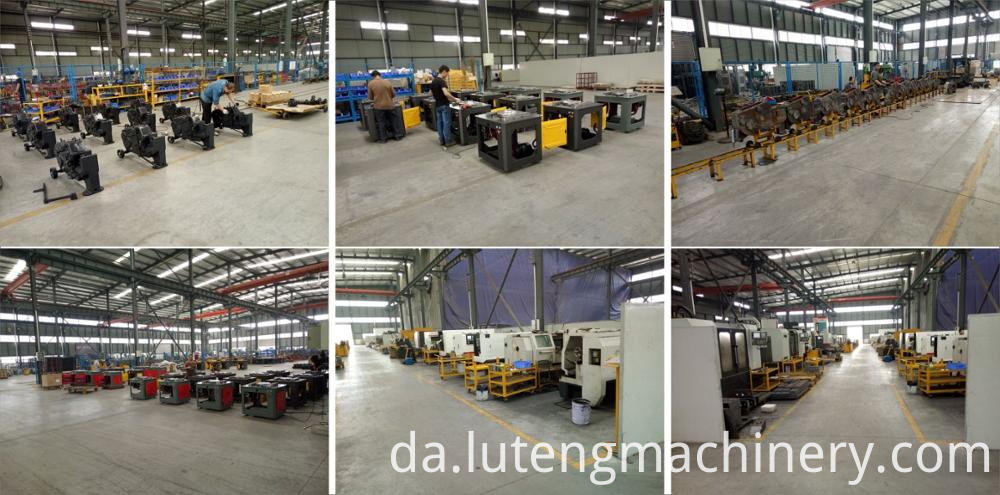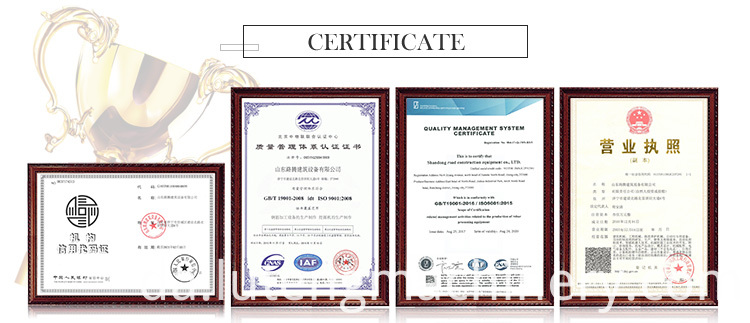 Shandong Luteng Building Equipment Co, Ltd er en professionel bøjning maskine producent i Kina, som blev etableret i 2014 og beliggende i hjemby Confucius -Jining City, Shandong-provinsen. Vores vigtigste produkter er: CNC Stirrup bøjemaskine , dobbelt hoved bøjning maskine , Cage svejsning maskine e osv ..
Virksomheden har et stærkt forskningspersonale med stor erfaring og produktion af nyskabende tænkning. Vi er i stand til at give vores kunder topkvalitetsprodukter, konkurrencedygtig pris, hurtig levering og tilfredsstillende service. Vi kan også tilpasse ikke-standardmaskiner efter dine krav.
I mellemtiden kan vi også tilbyde oversøiske installationer, træning, vedligeholdelse, idriftsættelse til hver klient og bekræfte, at de kan betjene Luteng-maskinen korrekt og nyde den ydeevne og bedste service under drift.
Vi hilses velkommen indenlandske og internationale offentlige kommunikationsopkald og forespørgsler.
Håber vores absolutte oprigtighed samarbejde, skaber pragtfuldt på grundlag af gensidig fordel, skabe strålende!
Ofte stillede spørgsmål
Q: Hvad er produktionstid og leveringstid?
A: Bestil mindre end 5 stk, vi har lager, levering til Shanghai havn om 5 dage. Og bestille mere end 5 stk, ca. 10-15 arbejdsdage.
Q: Hvad er MOQ?
A: 5 stk. Til prøvebestilling er 1 stk OK, der er ekstra port og leveringsomkostninger.
Q: Hvad er afgangshavnen?
A: Normalt Shanghai havn, Guangzhou, Qingdao, Tianjin og andre kinesiske havne er også OK.
Q: Hvad er pakken?
A: Iron Pallet og Polly træ tilfælde (ingen rensning nødvendig)
Q: Hvad er betalingsperioden?
A: T / T, L / C, West Union, PayPal.

<<< Vores firma har også nogle relaterede produkter. Stål Bar Bender, CNC Rebar Bender, Stål Bar Straightening og Skære Machine, CNC Stål Bar Stirrup Bender,
Bar

Bender

Steel

Bar

Bender
CNC

Rebar

Bender
Rebar

Spiral

Bender
Steel

Bar

Arc

Bender




Bar

Cutter
Steel

Bar

Cutter
Steel

Bar

Straightening

and

Cutting

Machine
Portable

Rebar

Cutter




Stirrup

Bender
CNC

Steel

Bar

Stirrup

Bender
CNC

Wire

Bending

Machine
CNC

Cage

Making

Machine
CNC

Rebar

Bending

Center


Steel

Bending

Center
Vertical

Bar

Bending

Center
Horizontal

Bar

Bending

Center






Rebar

Shear

Line
CNC

Shearing

Line
Rebar

Cutting

Line






Cold

Bending

Machine
I-steel

Cold

Bending

Machine
H

Beam

Steel

Bending

Machine







Five

Head

Bender
5

Head

Reinforced

Steel

Bender
Cnc

5

Head

Rebar

Stirrup

Machine







Double

Head

Bender
double

Head

Reinforced

Steel

Bender
Cnc

double

Head

Rebar

Stirrup

Machine






Rebar

Spring

Machine
Steel

Spring

Making

Machine
Steel

Wire

Spring

Making

Machine







Rebar

Tier
Rebar

Tying

Tool
Automatic

Rebar

Tier






Excavators
Small

Excavator
Medium

Excavator
Large

Excavator


Dozers
Standard

Type

Dozers
Wetland

Type

Dozers
Desert

Type

Dozers
Push

Coal

Type

Dozers
Forest

Logging

Type

Dozers
Environmental

Sanitation

Type

Dozers
Long

Track

Type

Dozers
Rock

Type

Dozers
Trimming

Dozers
Pipe

Layers


Vibratory

Road

Roller
Ride-on

Road

Roller
Walk-behind

Double

Drum

Roller
Walk-behind

Single

Drum

Roller
Plate

Compactor
Tamping

Rammer




Laser

Screed
Six

Wheel

Ride

On

Laser

Screed
Four

Wheel

ride

On

Laser

Screed
Walk-behind

Laser

Screed
Concrete

Truss

Screed




Power

Trowel
Ride-on

Power

Trowel
Walk-behind

Power

Trowel




Light

Tower
Trailer

Light

Tower
Mobile

Light

Tower
Balloon

Light

Tower




Road

Repair

Machine
Road

Grooving

Machine
Road

Blower
Road

Crack

Sealing

Machine
Road

Cutter
Road

Scarifying

Machine


Road

Marking

Machine
Thermoplastic

Road

Marking

Machine
Cold

Spraying

Road

Marking

Machine
Thermoplastic

Paint

Pre-heater




Produktkategorier : Bar Bender > Stål Bar Bender