125KG Hot Melt Hand-push Road Marking Machine
Vejmærket maskine med sine fordele ved hurtig og præcis i byplanlægning og motorvejskonstruktion har spillet en stor rolle, sparer fortovets byggeperiode og økonomiske investeringer, koldsprøjtningsmarkør tildelte forskellige begrænsninger i den flade jord, vejledning og advarselsplanlægning begrænsninger sådan som symboler på vejoverflade byggemaskiner, mærkning maskine med sine fordele ved hurtig, præcis og effektiv.
Mærkningsmaskine anvendes i vid udstrækning på vej, parkeringsplads, firkant og bane i den flade grund til at trække forskellige begrænsninger, vejledning og advarselsregler for at begrænse tegn på vejbygningsmaskiner.
Mærkemaskinen spiller en vigtig rolle i byplanlægning og motorvejskonstruktion med fordelene ved hurtighed, effektivitet og nøjagtighed.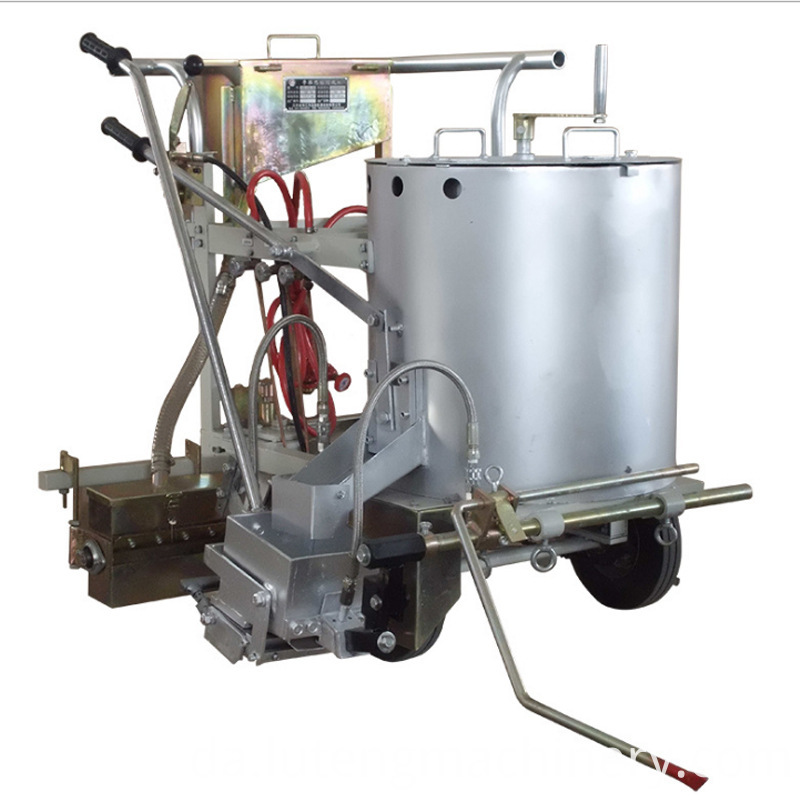 Tekniske parametre:
| | |
| --- | --- |
| 1. Paint barrels: | Stainless steel heater and double high-carbon steel bottom, vertical paddle mixer with 100kg capacity. |
| 2. Glass bead box: | 10kg/box |
| 3. Glass beads sow brower: | Self gear shifting seeding. It can adjust glass beads sowing width according to line adjustment. |
| 4.Marking shoe: | High-prcision ultra-thin material manufacturing and scraper-type structure, the standard configuration is 150mm |
| 5. Landing knife: | Carbide, with eccentric sleeve device canadjust the thickness from 1-3mm |
| 6. Alloy Wheel: | Use special heat-resistant rubber, it has a positioning device upon back wheel to make sure a straight line direction |
| 7.Heating method: | Petroleum gas |
| 8.Marking Width: | Engineering requirements in accordance with the replacement of different specifications marking shoes within 10/15/20/30/40/45cm |
| 9.Size: | 1100*980*1000mm |
| 10Net weight: | 130kg |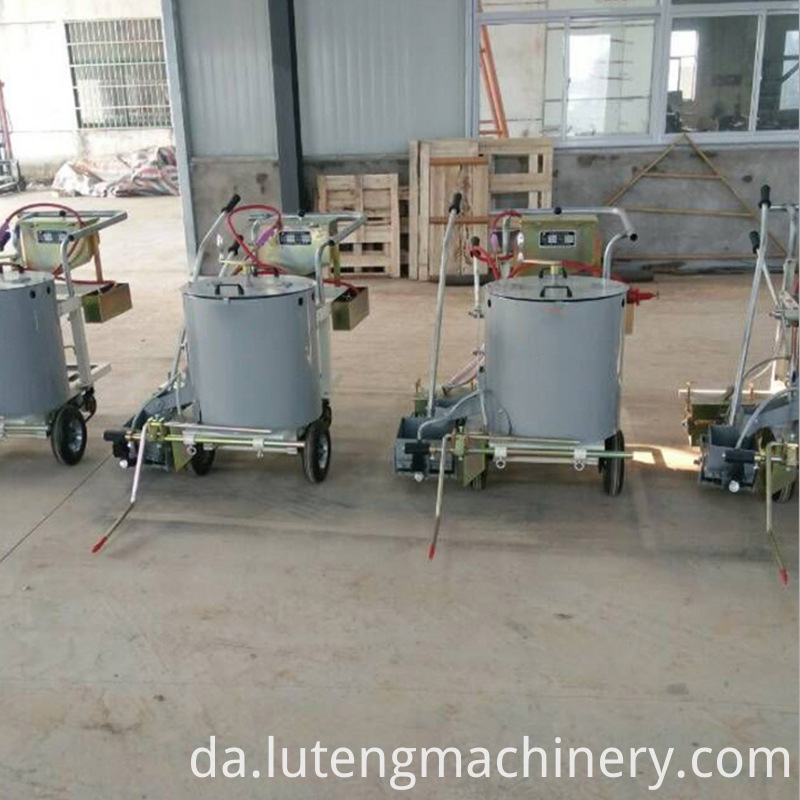 Håndtryk typemarkeringsmaskine: håndassisteret form, manuel skubbehjulskran, skal gå med.
hjælp af arbejdskraft, anvendt til små projekter, kortdistanceteknik, praktiske aktiviteter, fleksibel drift

Konstruktion effekt display: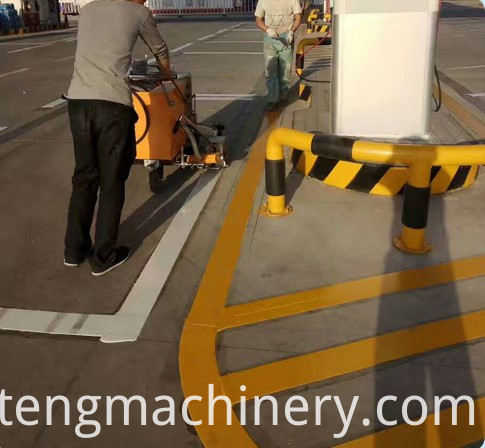 FABRIKS SHOW: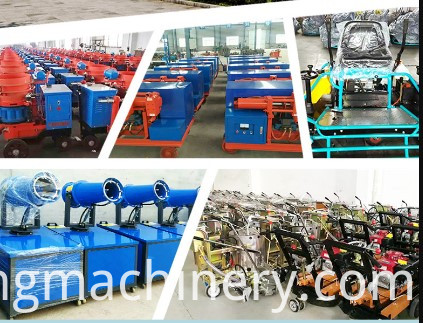 SHAN DONG LUTENG MASKINER CO, LTD s den professionelle leverandør af sikkerhedssikkerhed og trafik faciliteter produkter, vi engagerer i veje sikkerhedsprodukter 'produktion, konstruktion og salg. Vores produkter er fokuseret på vejsikkerheden og "Lad vejen mere sikkerhed" er vores formål. Vores produkter sælges til hele verden, vores produkt er CE-godkendt og CNAS-certificering. Vores marked omfatter EU, USA, Sydamerika, Mellemøsten, Øst Syd Asien, Afrika, Rusland, Australien ETC.
Relaterede produkter:

Håndtryk Hot Melt Termoplastisk Paint Highway Road Line Marking Machine
Elektrisk selvkørende termoplastisk maling vejmarkeringsmaskine
Håndtryk Knivbelægning Two Pack Double Components Road Marking Machine
Håndtryk Hot Melt Termoplastisk Paint Highway Road Line Marking Machine
Selvdrevne Automatisk Vibrate Rasing Line Road Marking Machine
Håndbevægende Koldspray Paint Paint Marking Machine


Produktkategorier : Vejmarkeringsmaskiner