original XYX-3 vandborings rig
Denne serie af boreapparater vedtager gravemaskine-chassis med stærk cross-country performance.
Det uafhængige moduldesign gør det muligt at montere riggen let på lastbilen for at øge dens mobilitet.
To rotations- og fremdriftshastigheder kan imødekomme de forskellige behov for boring i jord- og stenlag.
Kombineret positioner kan justeres og udskiftes i henhold til forskellige typer borerør og støddæmper for at sikre korrekt og pålidelig positioneringscentrering.
Hejsemaskine er praktisk til løfteborerør og slaghjul og reducerer arbejdsstyrken.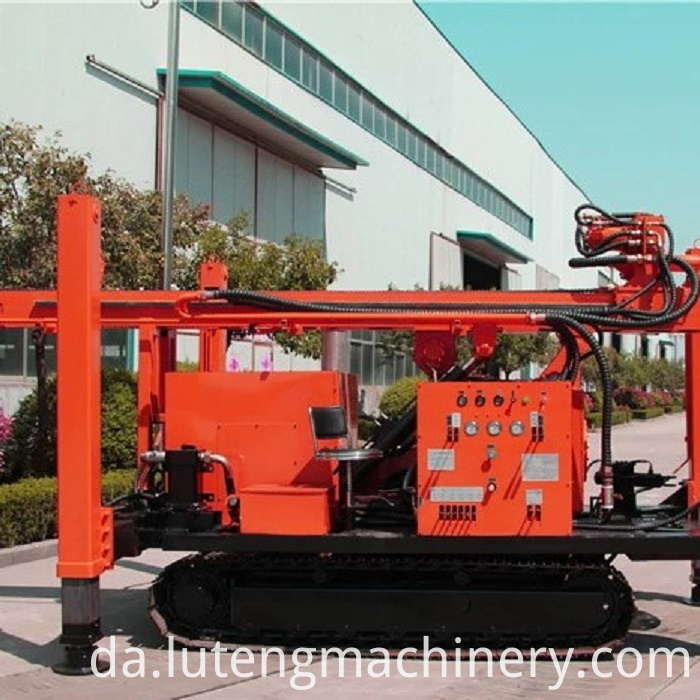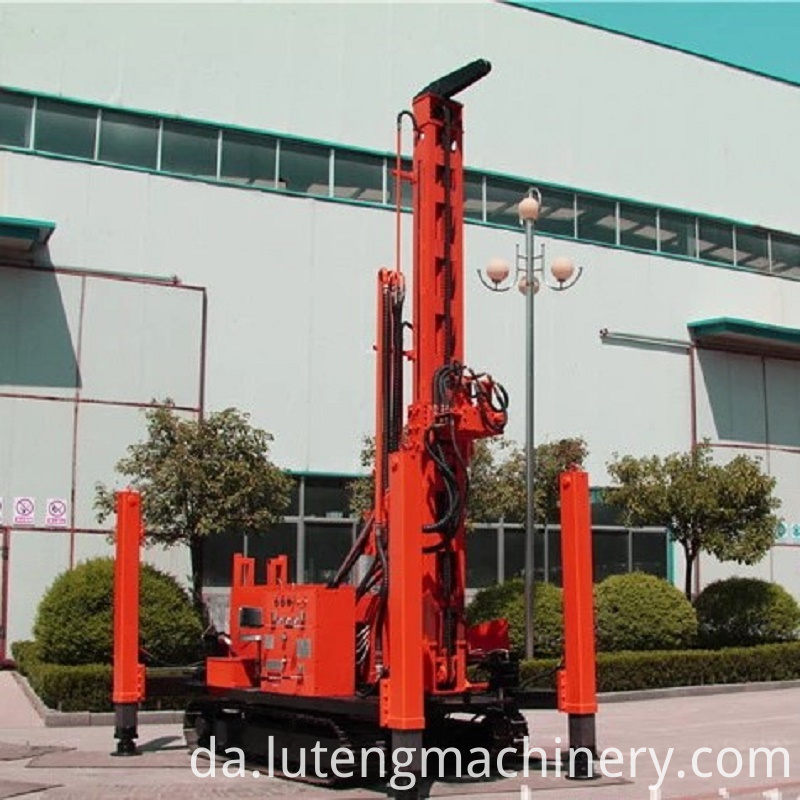 Denne boremaskine er egnet til konstruktion af geologisk undersøgelse af anlægsbyggeri, jernbane, vandkraft, transport, bro, dammefundament og andre bygninger.
Geologisk kerneboring og fysisk undersøgelse;
Boring af små fuglehuller, geotermiske huller, sprænghuller og forskellige betonbesøgshuller;
Små brøndboring , lille fundament bunkehul.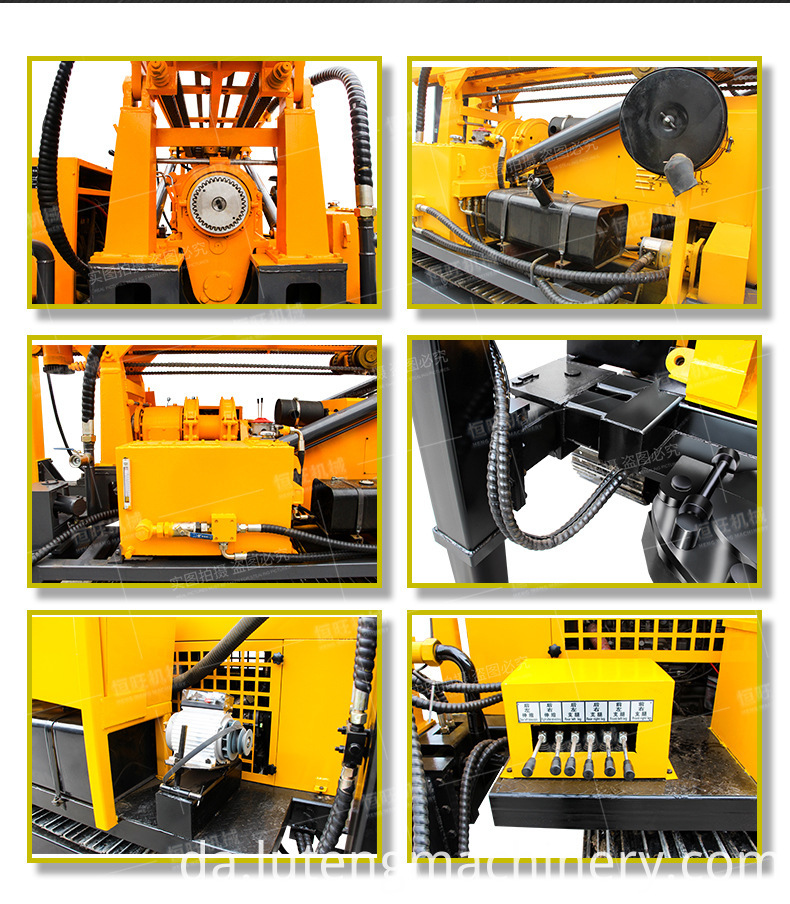 Specifikation af vandbrønd 200m bærbar roterende borerigge til salg

XY200M water well drilling rig
Model
XY200M
Weight(Kg)
4500
Dimensions(mm)
2700×1550×2350
Traveling speed(Km/h)
0~2.5
Engine model
YC4D08
Power
58Kw/2400rpm
Climb capacity(°)
20
Drilling depth(m)
180
Working pressure(MPa)
1.05-2.46
Air consumption(m3/min)
16-30
Leng of rod(mm)
2000
Drill bit diameter(mm)
φ110-202
Feed cylinder stroke(mm)
400
Feed power(N)
25000
Lift power(N)
50000
Speed of rotator(rpm)
Min.speed
33
Max.speed
67
Lifting speed(m/min)
Min.speed
8
Max.speed
26
Fltting speed(m/min)
Min.speed
0-15
Max.speed
51
Rotation torque(N·m)
4200

Emballage og forsendelse
Emballage Detail: Container eller i henhold til dit krav
Leveringsdetalje: 15 dage efter din betaling

Vores vigtigste produkter
Shandong Luteng Machinery Co, Ltd er en professionel Byggemaskiner, vejmaskiner, jordarbejde maskiner, ingeniør maskiner fabrikanten i Kina, som blev grundlagt i 2002 og ligger i hjembyen Confucius og Mencius -Jining City, Shandong Province.It er en af maskiner fremstillingsbaser i Kina. De vigtigste produkter omfatter: Rock Drill serie, Dry-mix Shotcrete Machine serien, Wet-mix Shotcrete Machine serien, Grouting Machine / Pump serien, Automatisk Feeding Shotcrete Unit serie, Truck-monteret Wet-mix Shotcrete Machine serien, CNC stål udstyr udstyr osv. . CNC Stirrup bøjning maskine, D ouble hoved bukkemaskine maskine, Cage svejsning. Byggemaskiner, roadmachinery, earthworkmachinery, engineering maskiner , borerigger maskine, beton maskiner og så videre.
Pile bore maskine, jordkilde varmepumpe boremaskine maskine nedbør boring maskine Pneumatisk bremser boremaskine maskine mere end 200 meter pneumatisk bremser brøndboremaskine Bærbar boremaskine, hydraulisk boremaskine, boremaskine, boremaskine
Produktkategorier : Bore Rig